Ferrari Milan
The next milestone in Ferrari's lifestyle expansion strategy was the landmark site next to Galleria Vittoria Emanuele II, Milan. Completely restructured and redesigned, the space covers 900 m2 over three harmoniously connected levels in a fluid and dynamic environment. Multiple layers of Made in Italy materiality, signature Ferrari colours, imagery and timeless inspirations conceptualise the legend, charm, and elegance of the Ferrari universe as a contemporary showcase.
Entering the store, the eye is immediately drawn to the central core ribbon-like sweeping staircase inviting the customer to explore. The interior walls of the store consist of hand applied terracotta elegantly contrasted by bespoke white clay bricked walls.  A dramatic spectacle in the atrium is the suspension of a full-size Formula 1 car, the exact model of the same single-seater in which Michael Schumacher won the World Championship in 2002, which can be seen from all floors and all angles.
The store is designed to welcome visitors and engage them in a voyage of discovery, with each corner and floor purposefully revealing a new perspective of the Ferrari story: from the racing soul of the Cavallino to the new fashion collections created by Rocco Iannone, Creative Director and the exclusive collaborations. Experiential elements of the simulator experience in the lower ground floor, the 24 hour vending machine selling coveted collectible model cars, the logo evolution installation and the dynamic cinematographic checkerboard screens immerse the customer further into the environment.
Services
Architecture + Interiors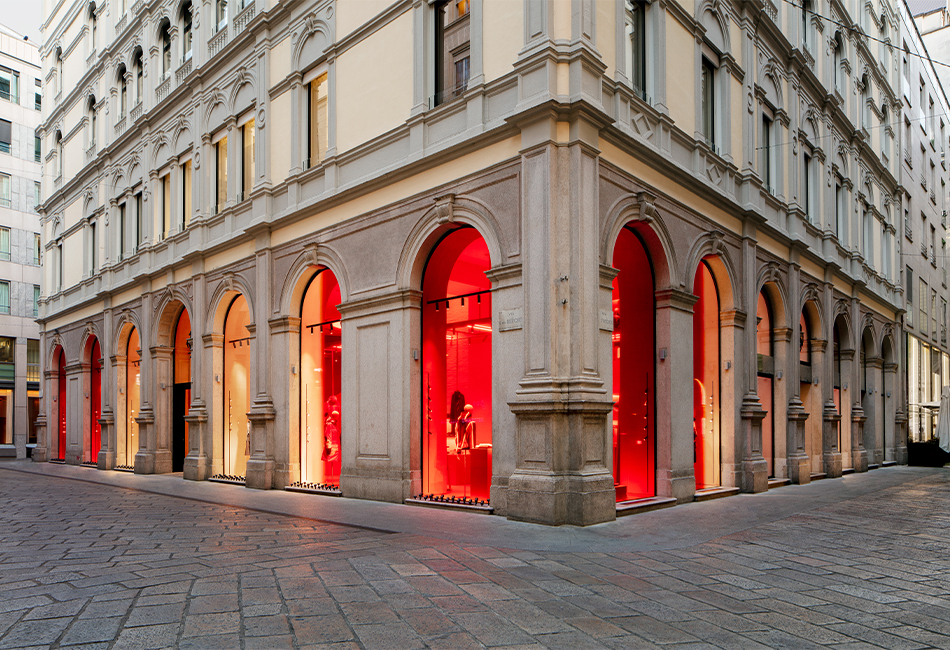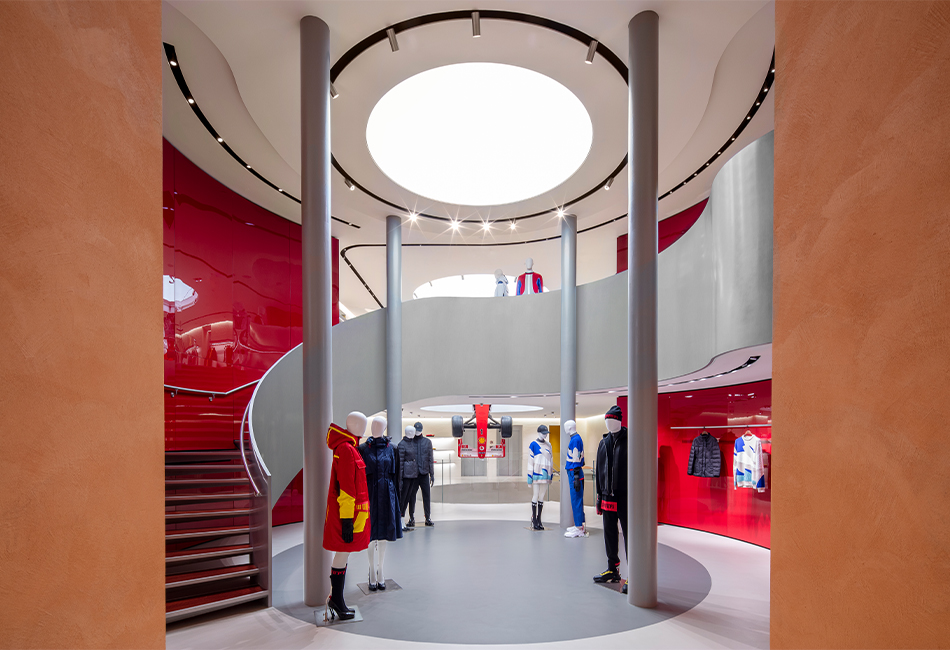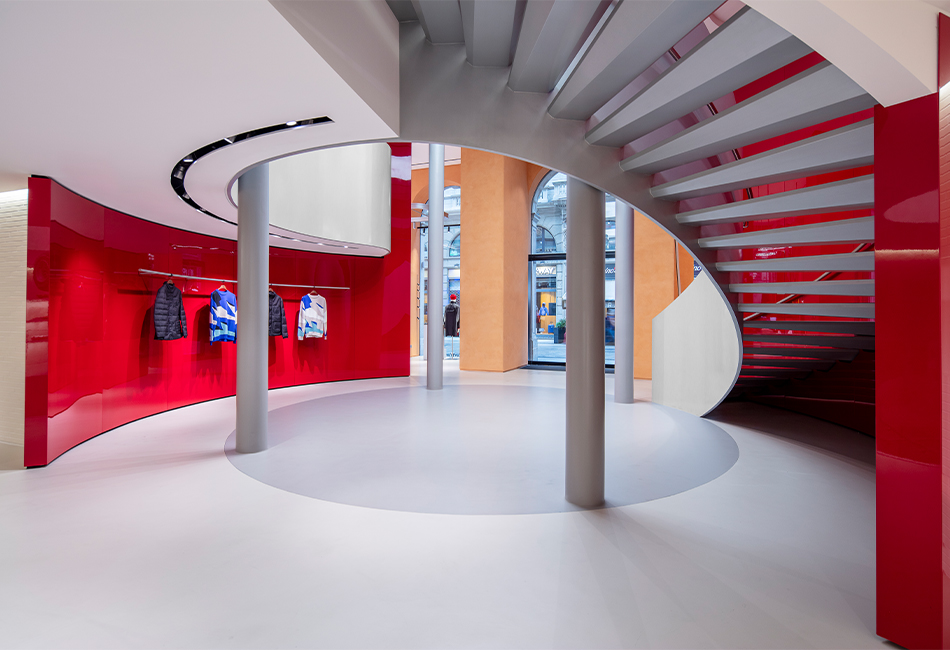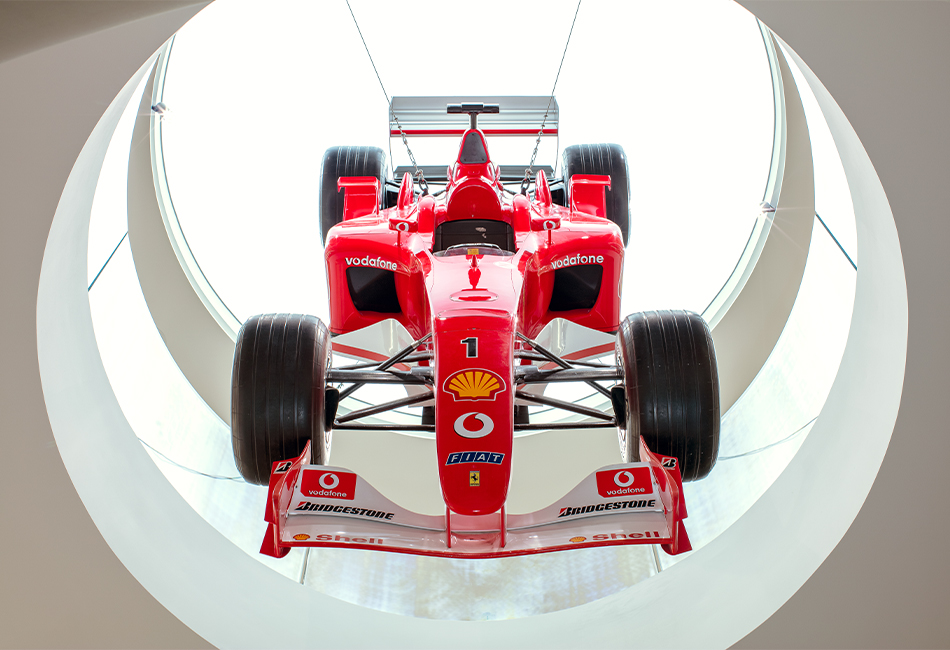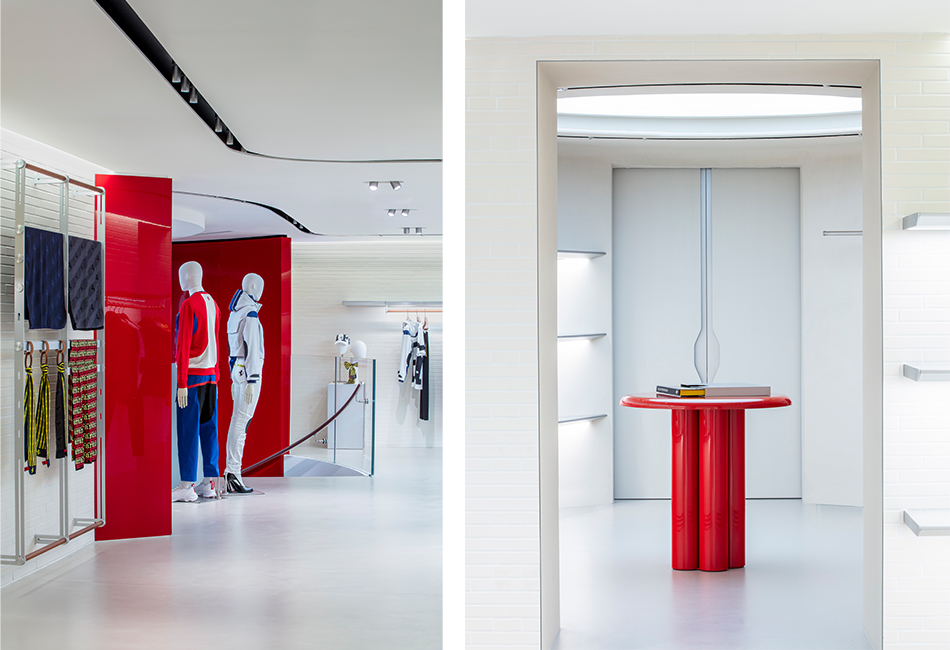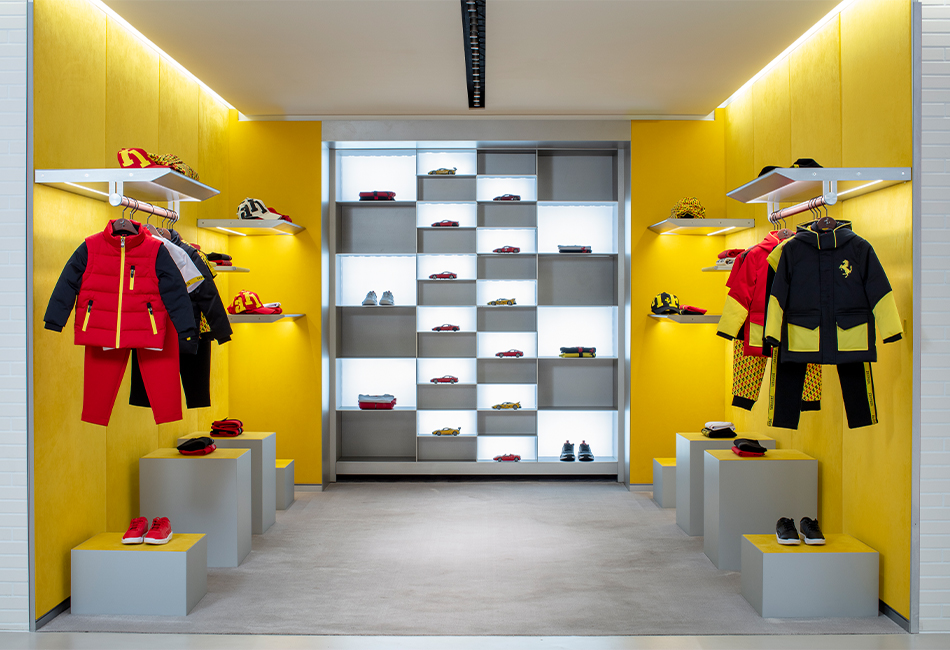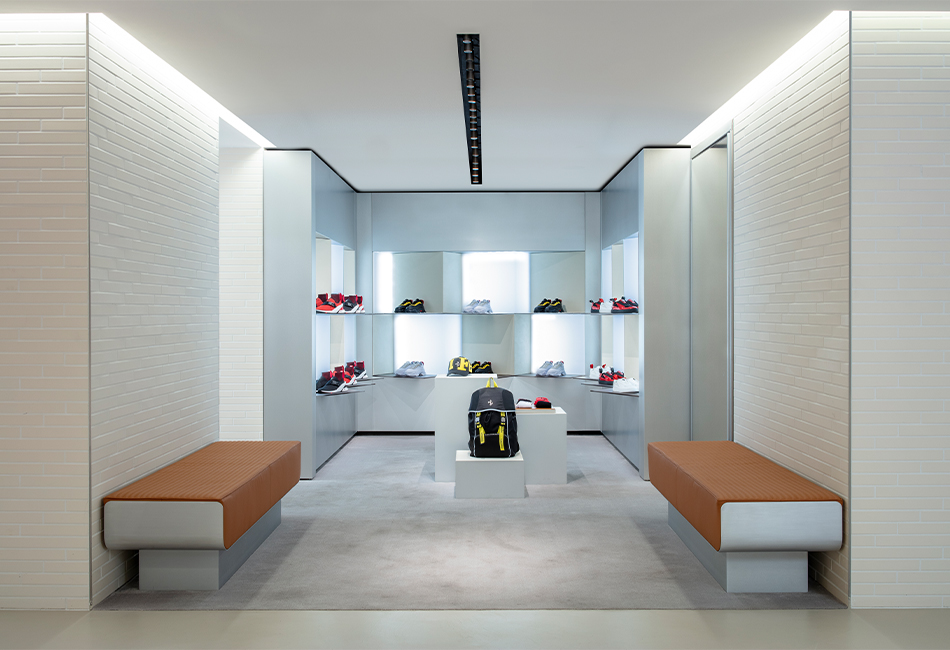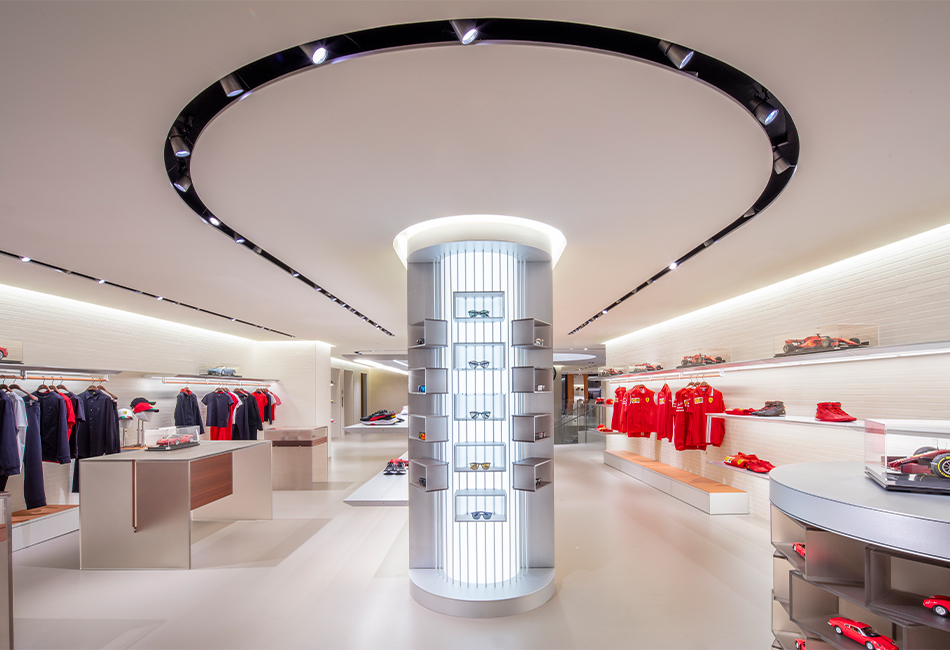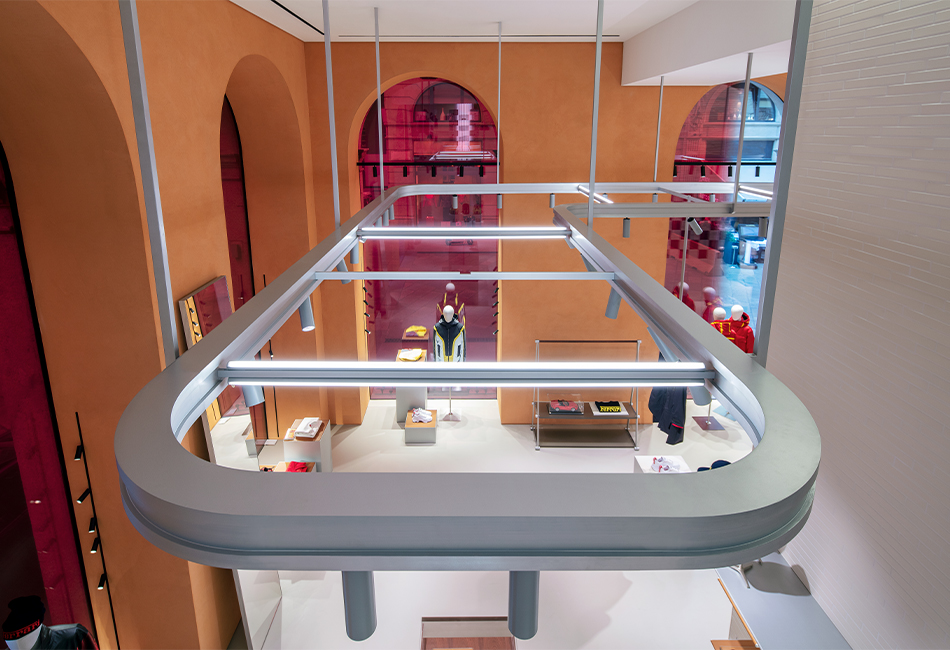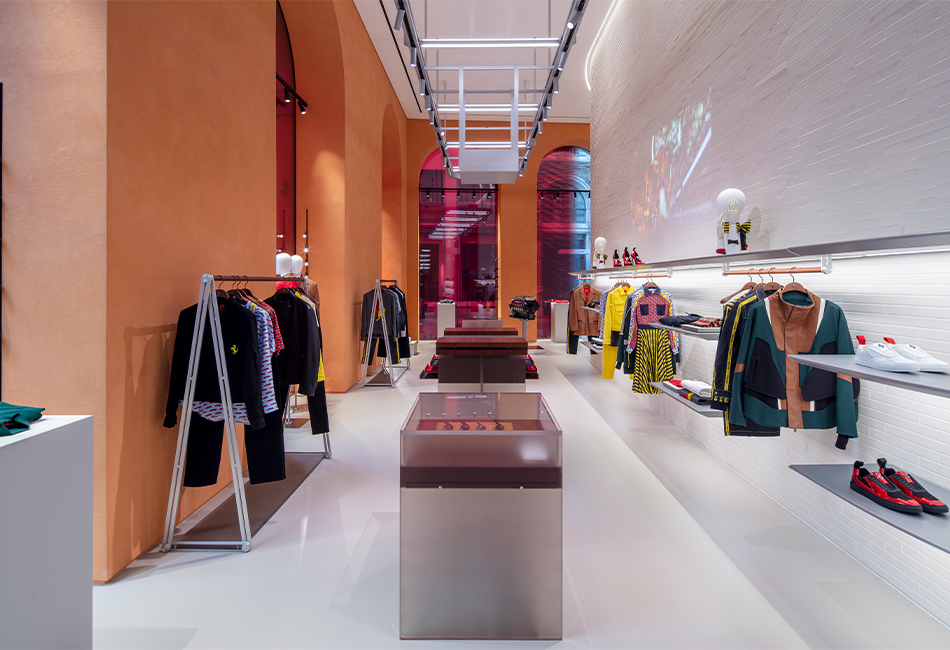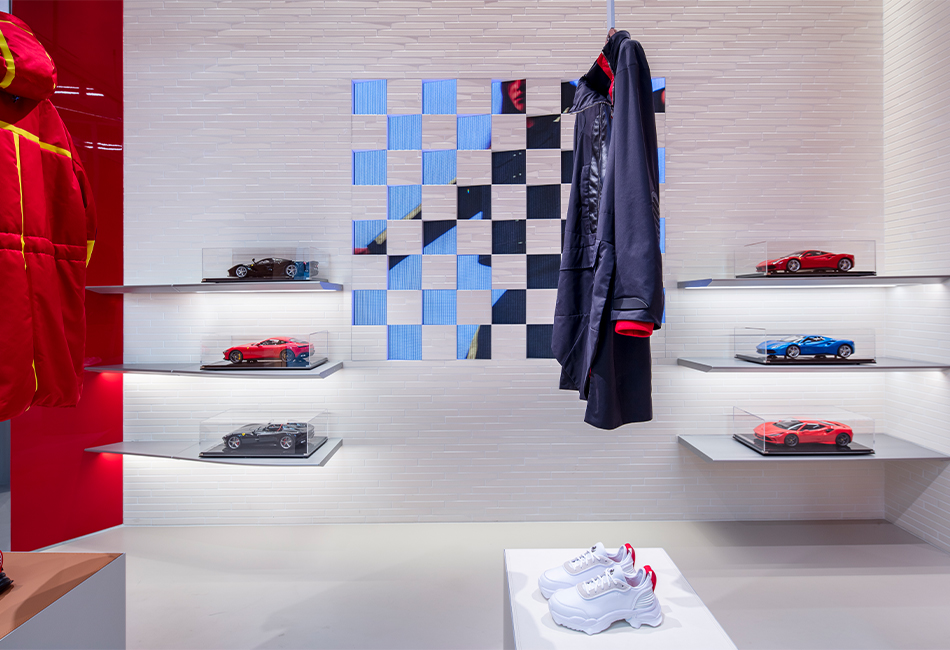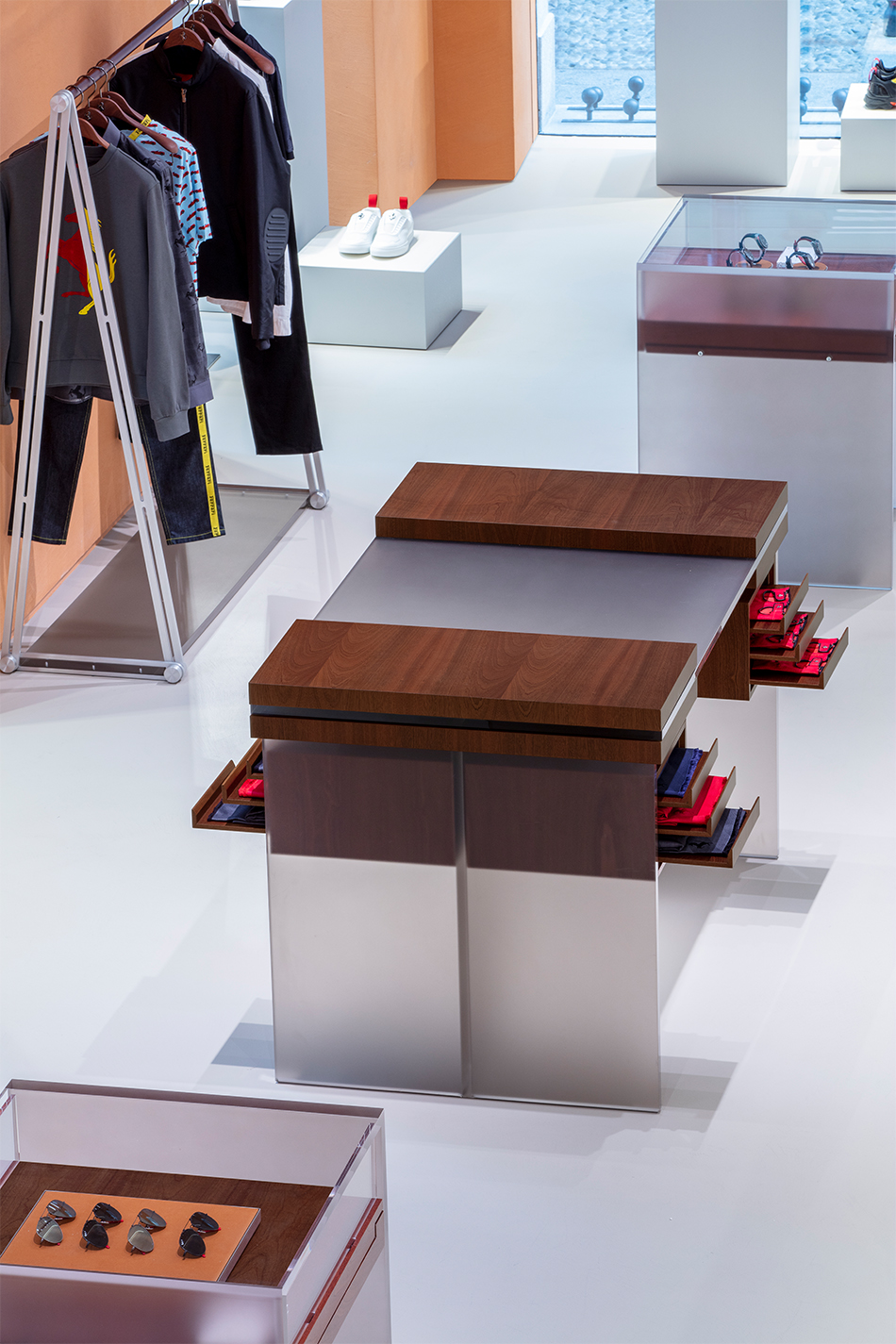 Services
Architecture + Interiors