Ferrari
The flagship store in Maranello signals a larger brand diversification project realising Ferrari's vision of craftsmanship and design in a contemporary way and celebrating the new direction for fashion under Creative Director Rocco Iannone.
Innovation, style and performance are the starting and finishing lines of the new store design. The approach was bold, inviting Ferrari into an expansive viewpoint that proposed an experiential journey into the heart and history of the Prancing Horse whilst looking to the future.
The same three materials and colours have been chosen to ensure a consistency of design and storytelling, these are terracotta, glass and clay bricks. The colonnaded terracotta façade evokes Italy's classical heritage, through which a tantalising tableaux of the interior can be glimpsed. Offering a more contemporary note to counterpoint the exterior, glass was opted for – a material that can be colourful, can curve and ripple in a sinuous movement. Through the store's interior sweeps a red ribbon of glass, the fluent lines running like a wave in the traditional red of Ferrari and replicating the curves of the Fiorano Circuit track.
Behind the glass is a wall of white bricks that serves as a backdrop for the products; the clay bricks represent the initial clay modelling process for Ferrari prototypes before the cars are turned to metal forms. A curving continuous shelving system of brushed metal emerges out of the wall of clay bricks and expands to become a full depth shelf, running the whole expanse of the store and creating a dynamic retail display with shelves and rails.
Once in the store, visitors can move between distinct zones that add to the experience of discovery and theatre from the capsule to the adaptable sales areas.
Forthcoming stores: Milan, Los Angeles, Miami.
Services
Architecture + Interiors
Location
Maranello, Italy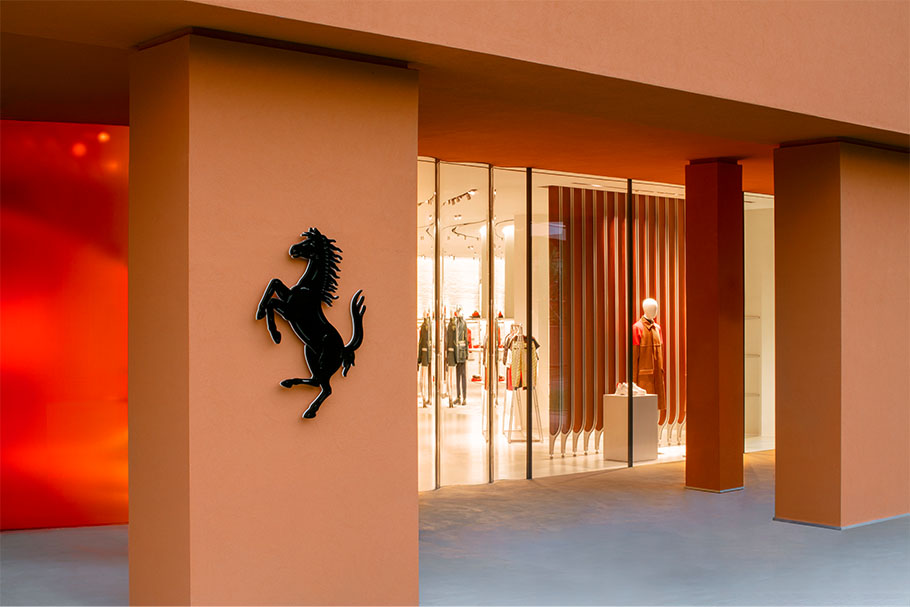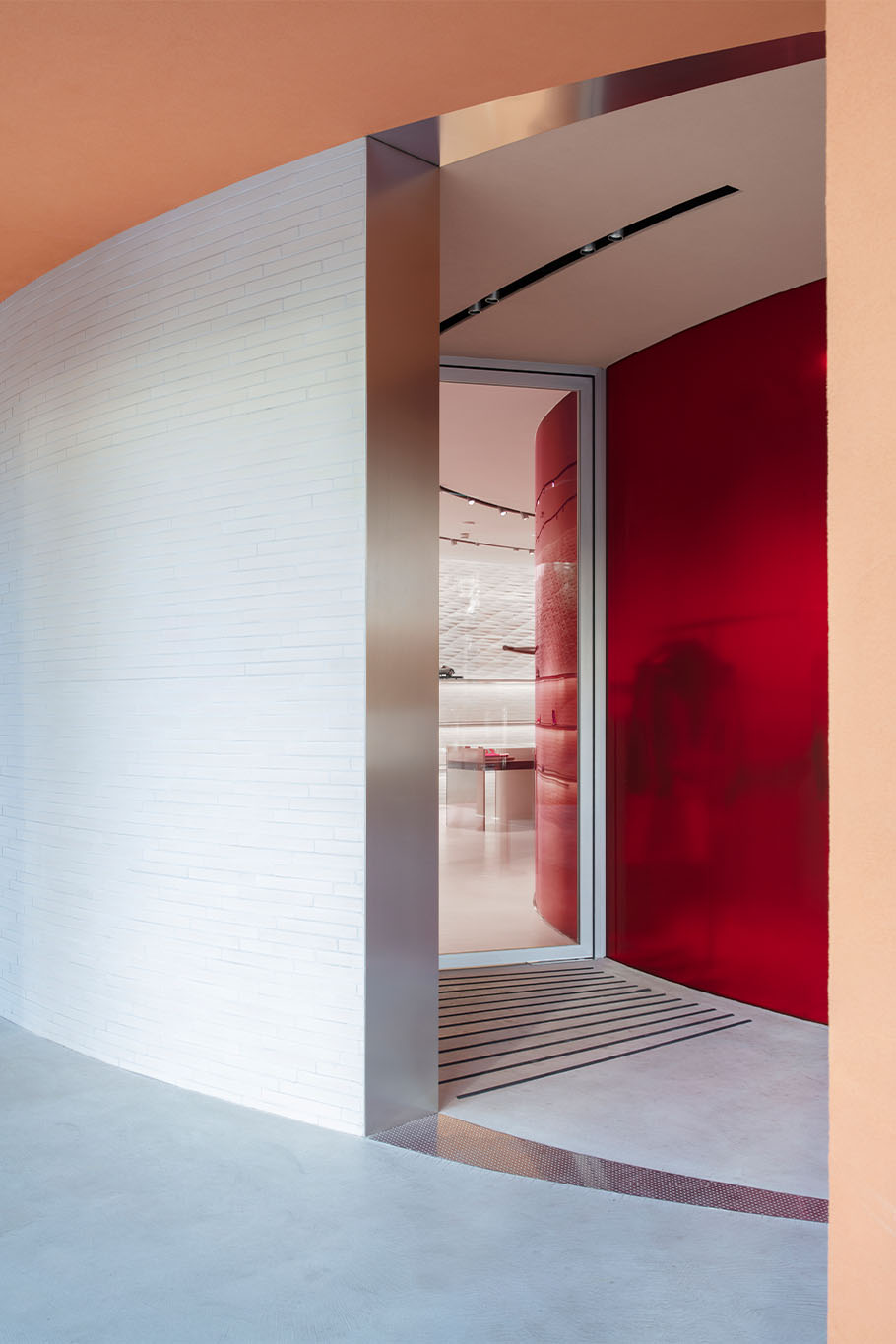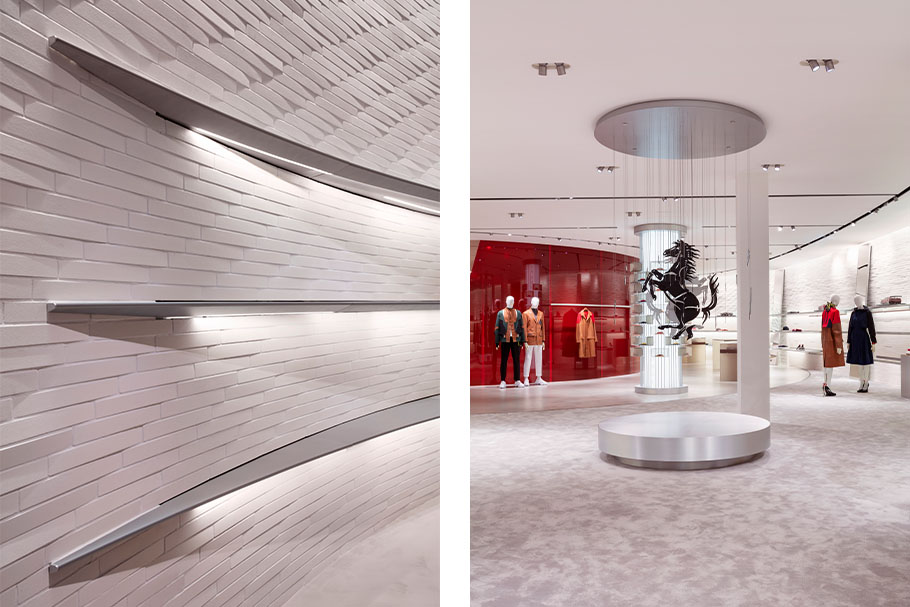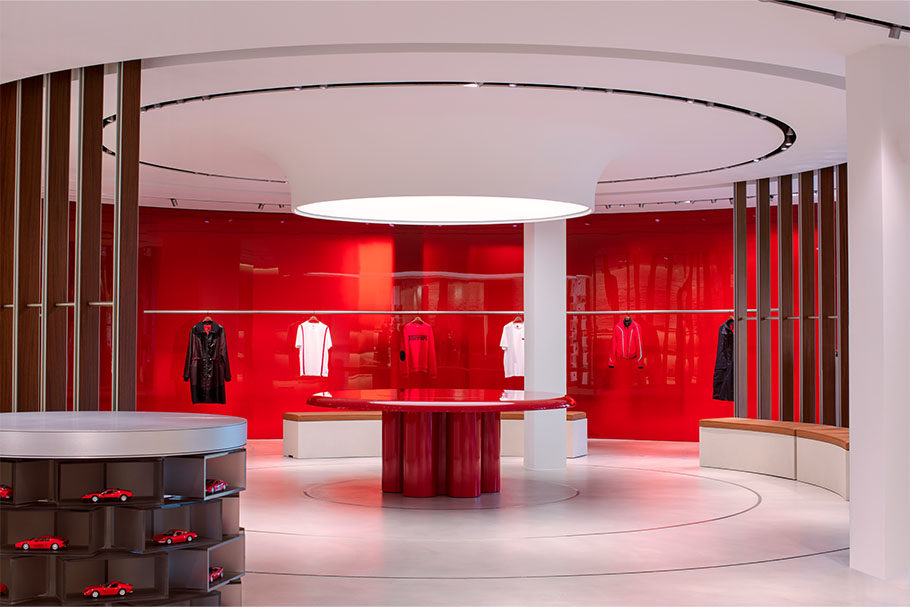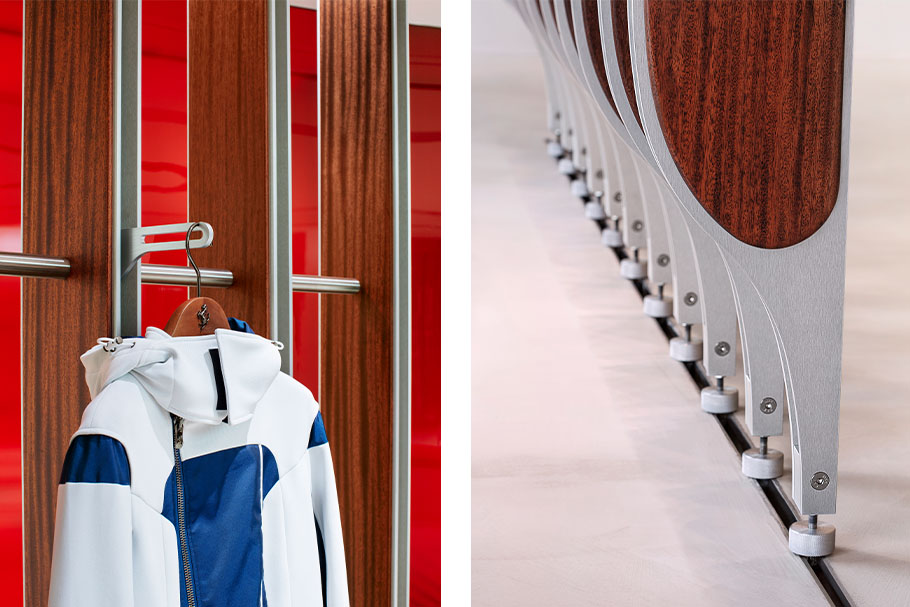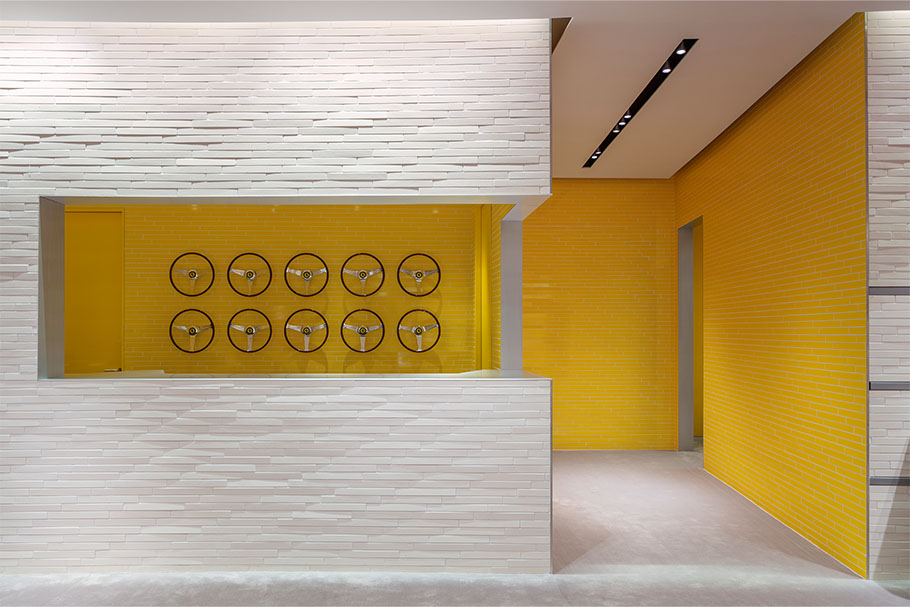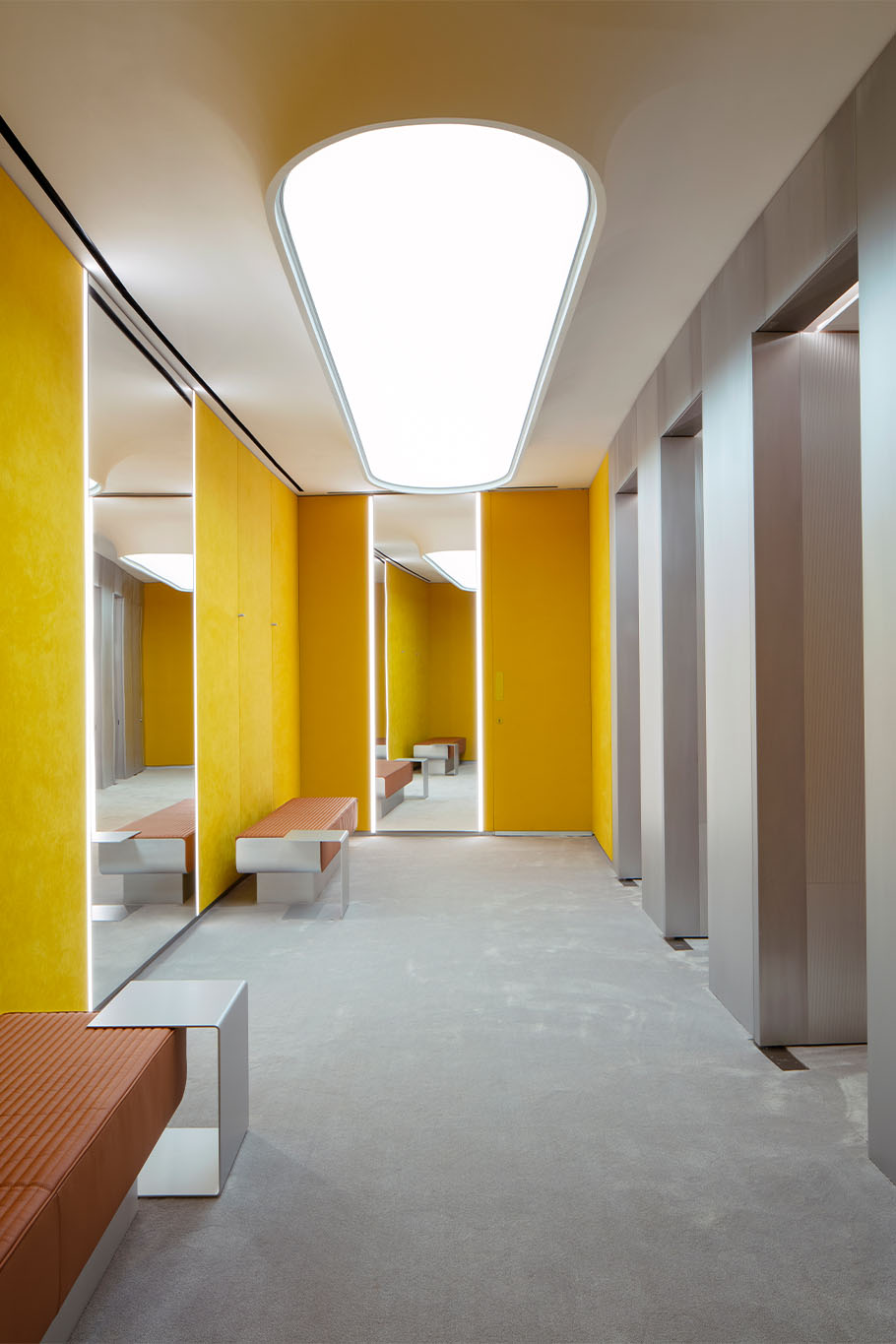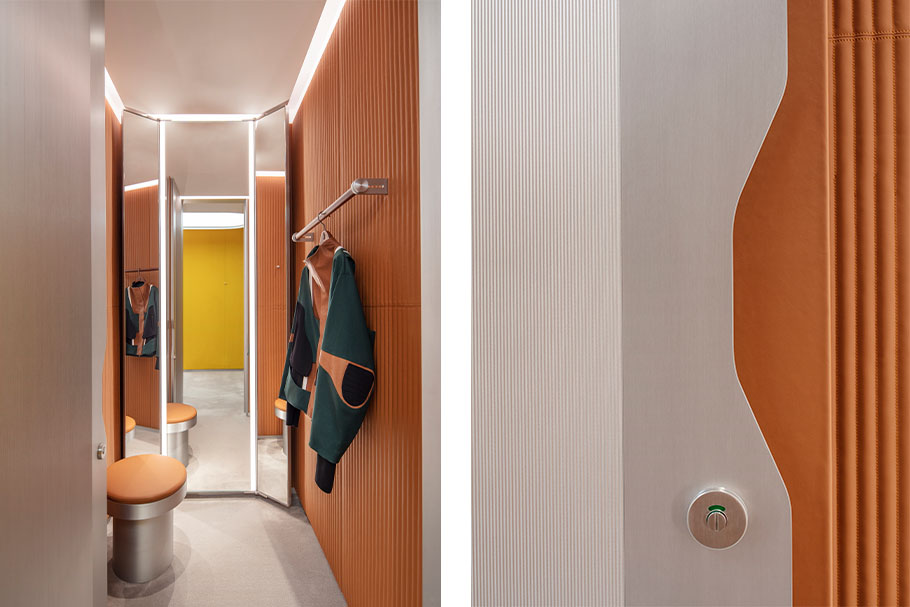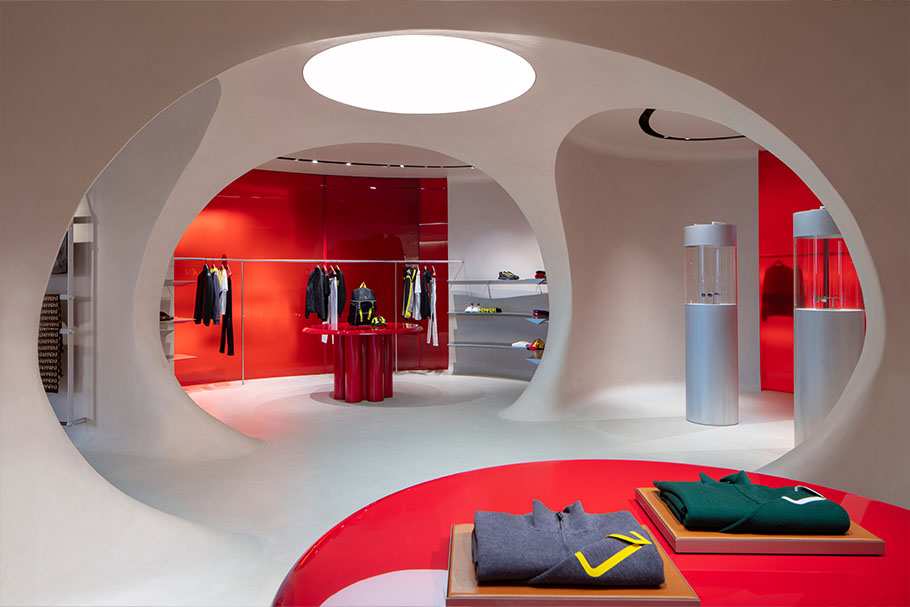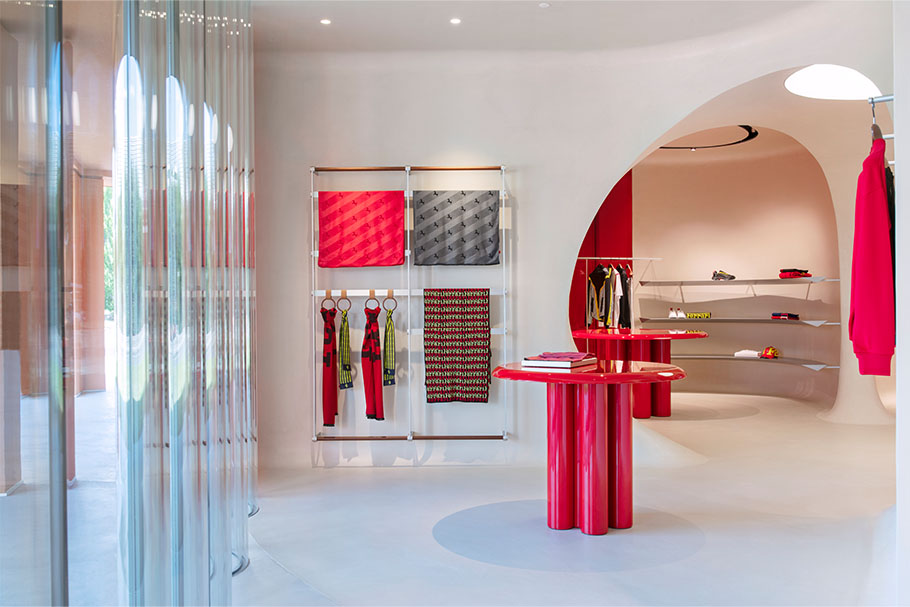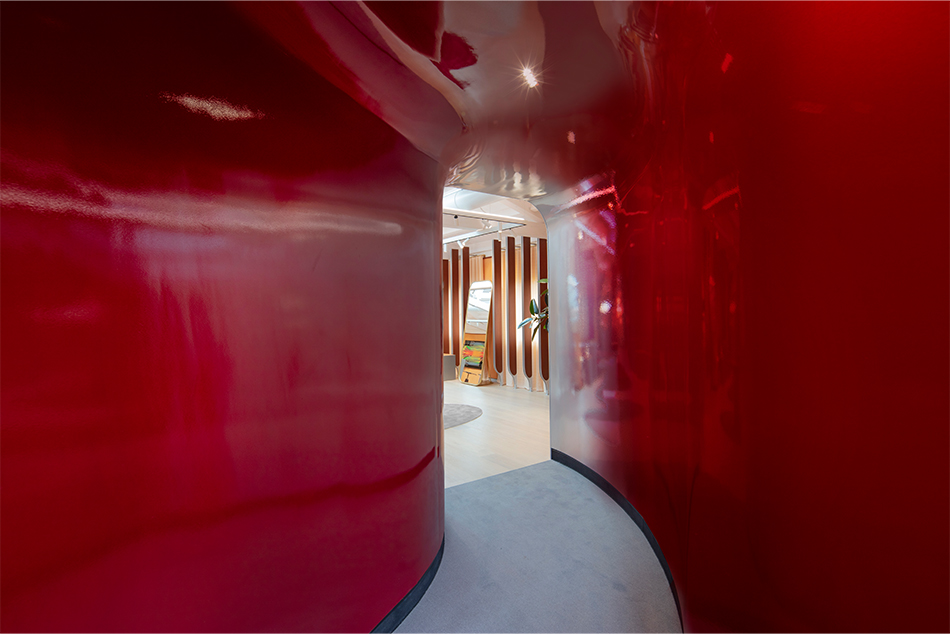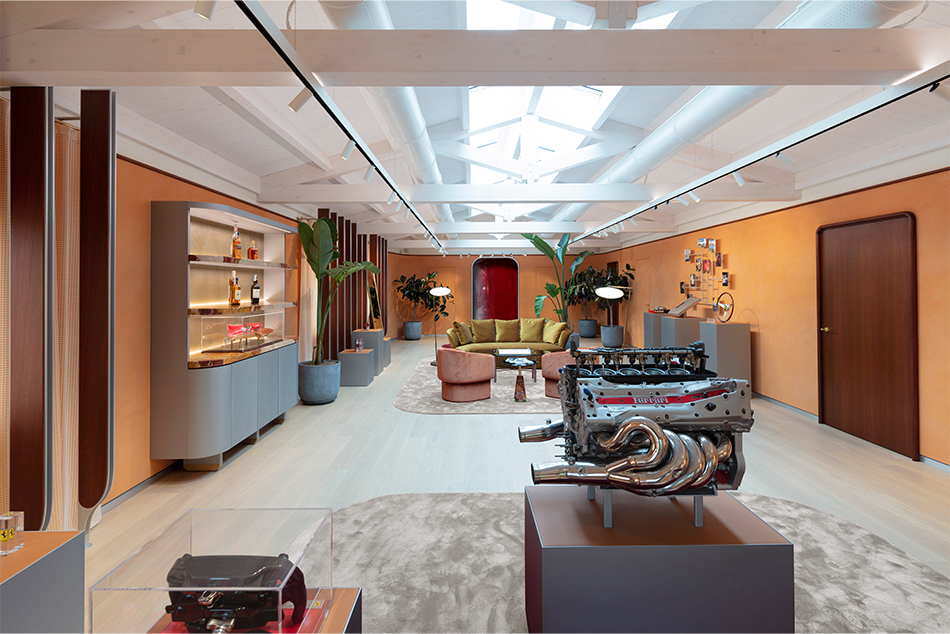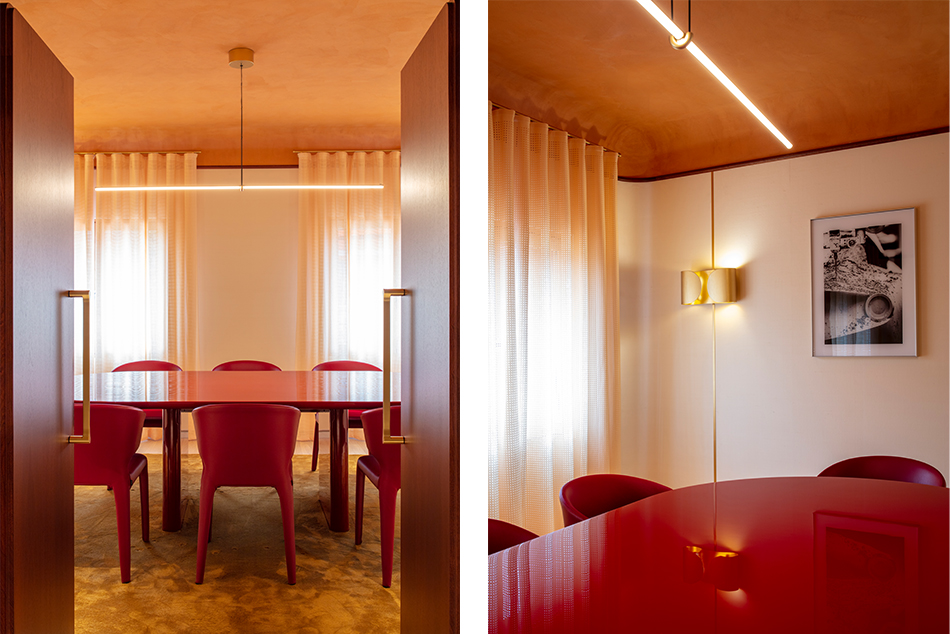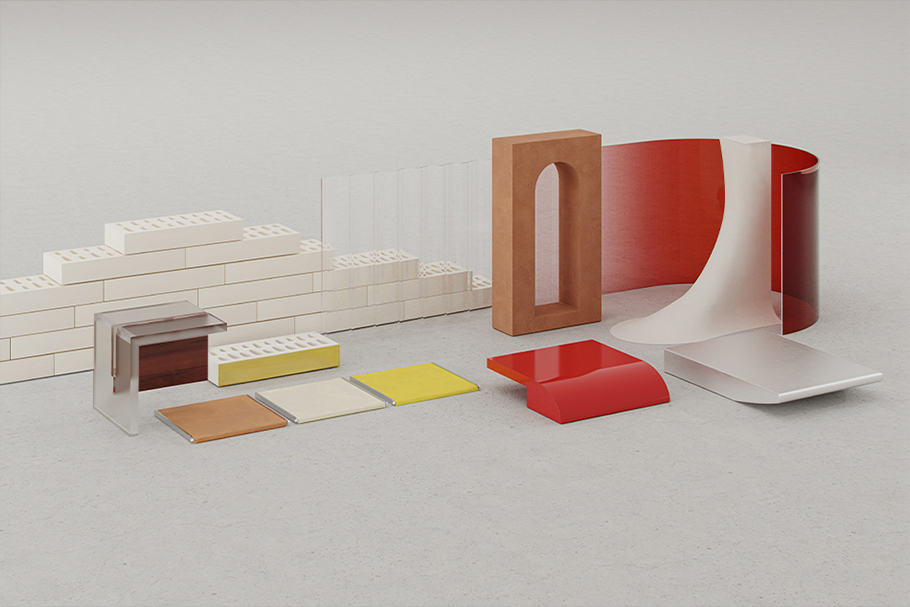 Services
Architecture + Interiors
Location
Maranello, Italy