SKP-S XI'AN
SKP-S spans over an entire floor (4F) of the 20-storey Xi'an department store previously unveiled in 2018. This is the second instalment of the immersive experience of SKP-S, the first was much lauded as a breakthrough in retail inviting one to meet another dimension in fashion, lifestyle and design at its standalone launch in Beijing in 2019.
Tying in with its predecessor, SKP-S Xi'an is a dream-like experiential retail journey through space and time focussing on rebirth- an inspired environment catapulting the customer beyond reality and showcasing an intriguing and elevated mix of luxury lifestyle, fashion and beauty. This is enhanced by robotic performance art in the form of animals who seek to establish that natural species can be replicated after the world falls apart.
Each element of the environment has been designed by Sybarite. Through every touchpoint and vista: from floors to ceilings, walls and columns to the logo bands and wayfinding – the world of SKP-S is the carefully curated laboratory-like framework to which the brands can plug in and playfully contrast their image. Within the wider space the customer is invited to navigate the 60-metre crushed hexagon 'Time Tunnel' – an alluring voyage through a clever game of mirrors towards a future full of vitality and hope.
Immersion is from the west at 'The Sky Port': the energetic assembly line where satellites are in a state of repair, optimism is in the air, recycling and reconstruction are in process, cranes move heavy components. It will be moments before these satellites will be sent back into the atmosphere.
In contrast, as you head to the east into 'The Terra' through the nexus, the abstract allure of a concave circular disc sculpture awaits. Akin to a massive inverse reflector, this was inspired by solar and wind panels. A polished mirrored surface suspended and rotated to 45 degrees set against a cracked, scorched and desolate backdrop.
SERVICES
Full Retail Design Services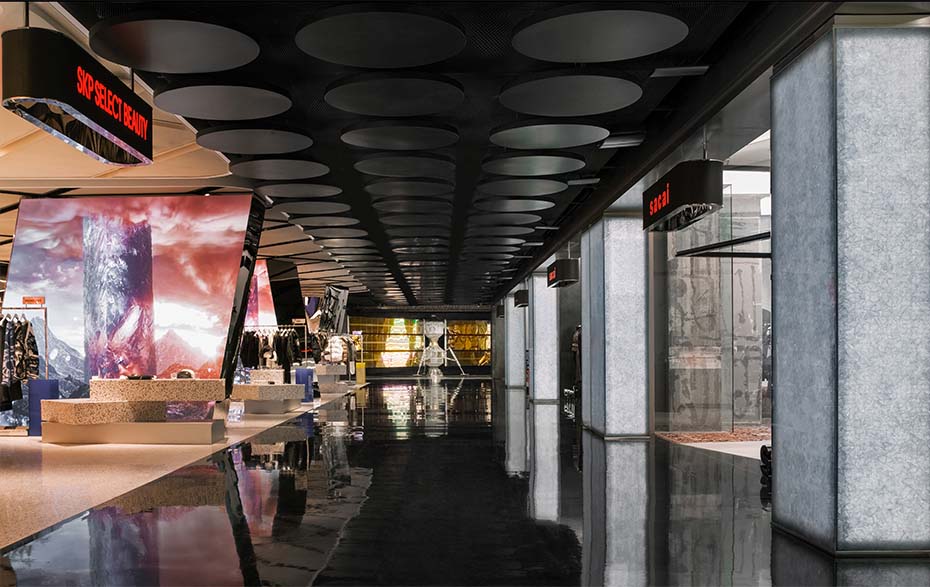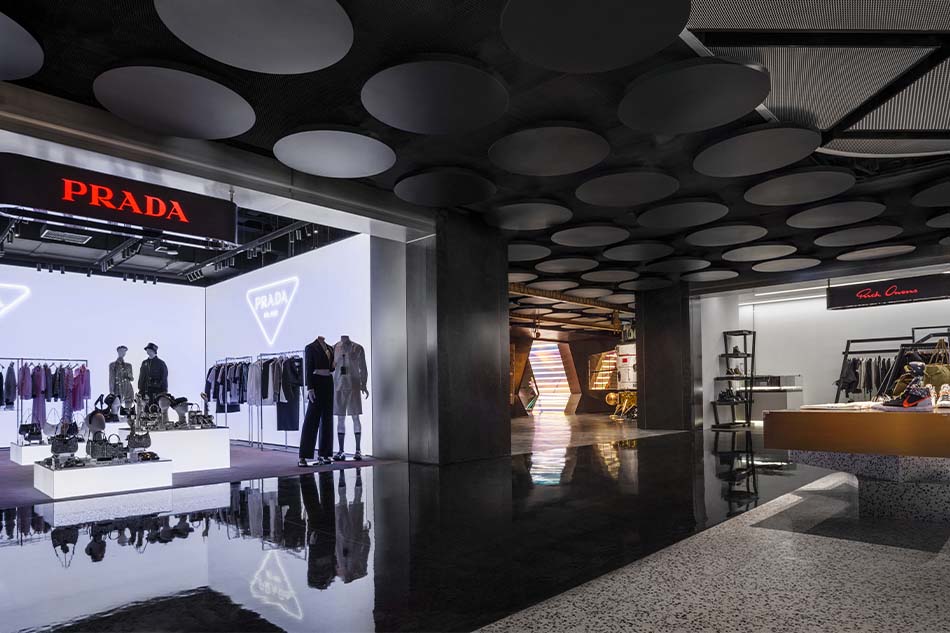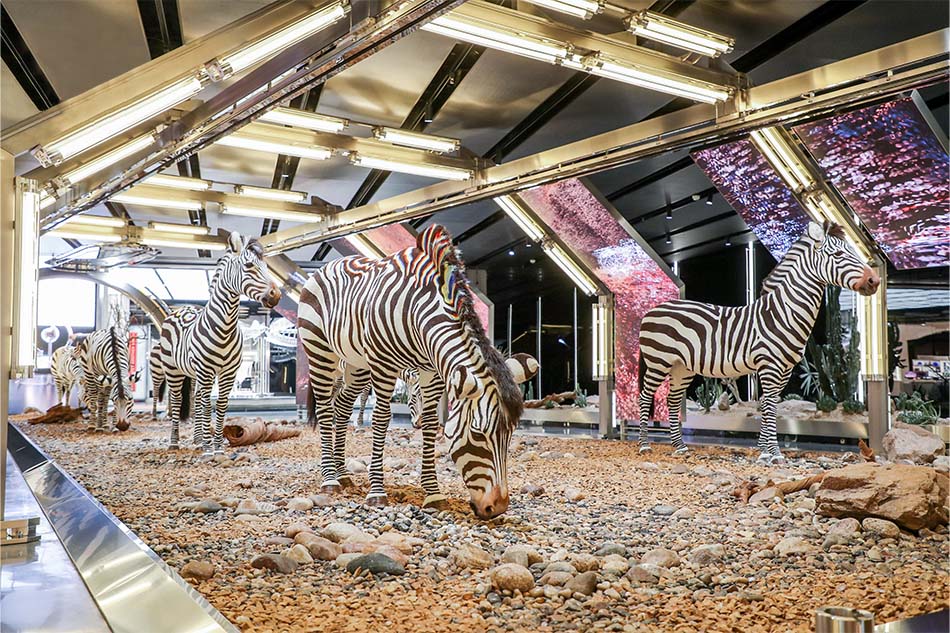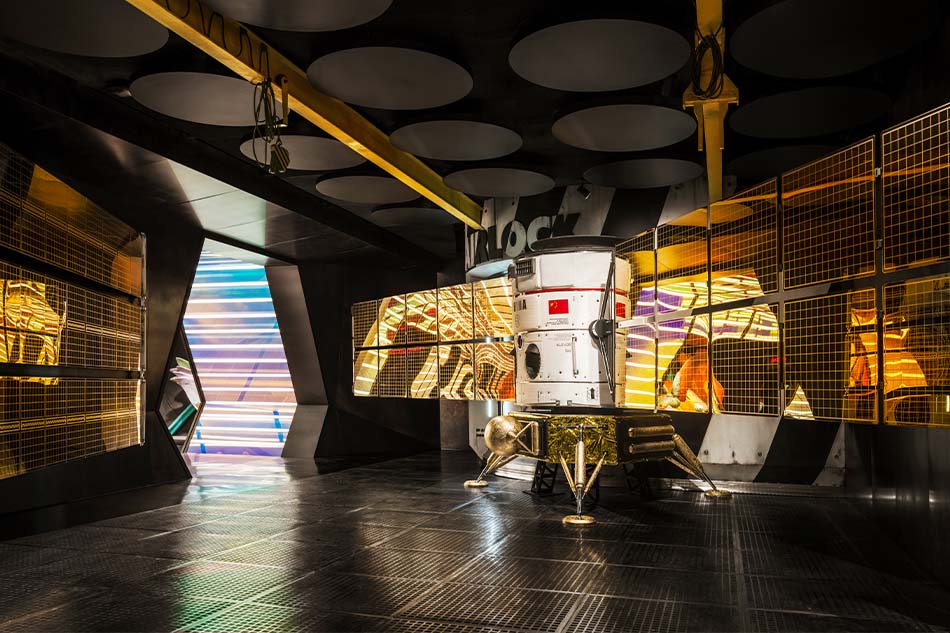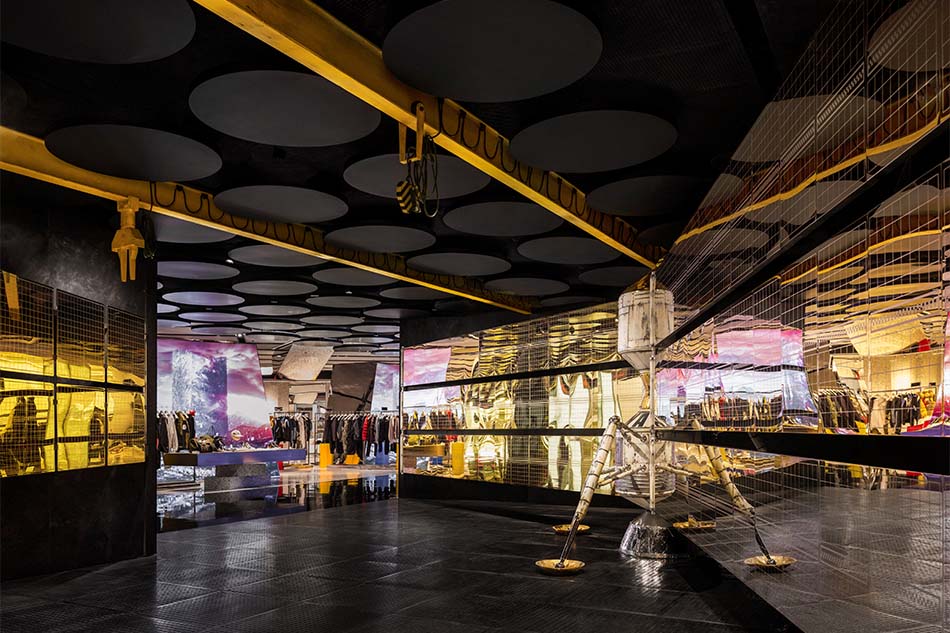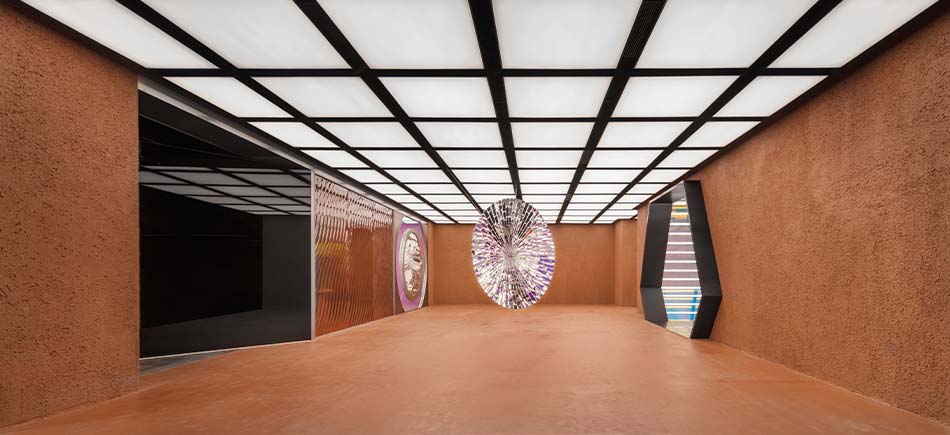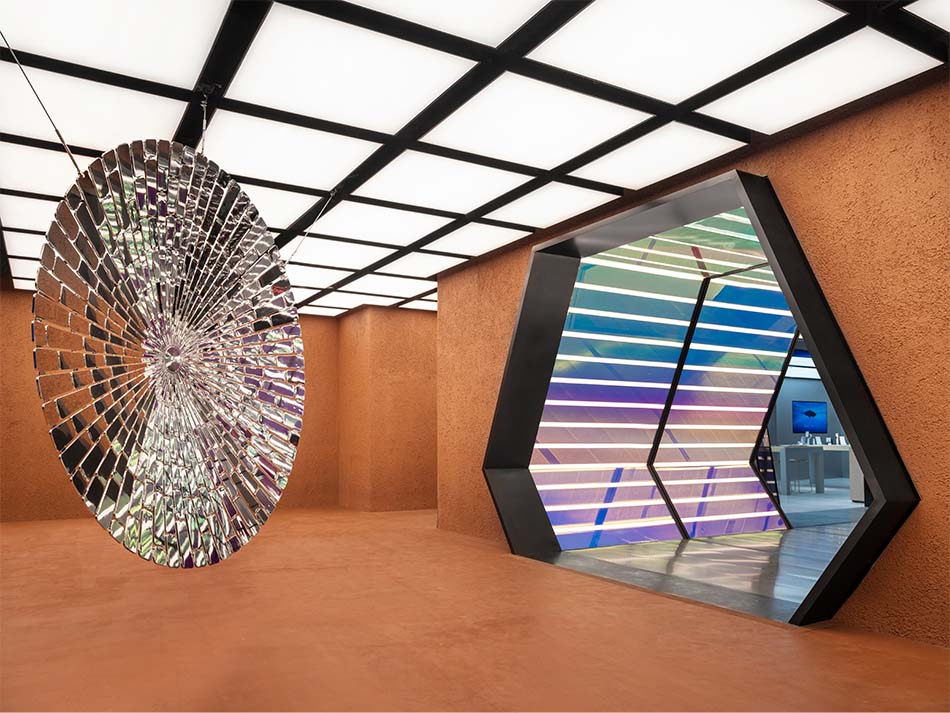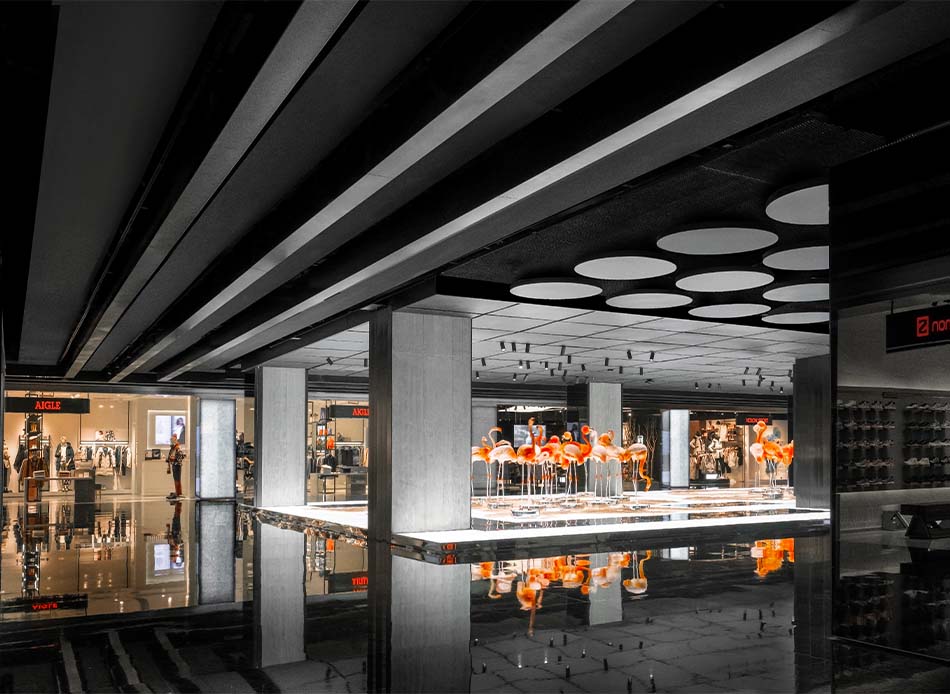 SERVICES
Full Retail Design Services